Exciting Gift Ideas for Children!
Baby Comforts
Breakfast for Champions
Lunch Box Ideas
Family Health Maintenance
Hygiene/Bath Essentials
Moms' Corner
Recommended Reading
How to Buy From Us
Links We Love
Who We Are

Gift Certificates are Now Available!
Gift Certificates from KidsOrganics.Com are a wonderful way of introducing new families to a healthy path of eating and living.


Gift Certificates are available in denominations of $20, $25, $50, $75 and $100.

Gift Certificates are attractive, off-white, heavy-weight certificates. Font is in beautiful gold ink script. Border is a repeating sand dollar-like pattern in black and gold ink. Envelopes are made of matching heavy-weight, off-white paper

Please note, that Gift Certificates do not include any shipping charges which would be charged to your gift recipient.

To purchase a gift certificate, click the Add to Cart Button under the face-value you would like to send the recipient.

$20 Gift Certificate

---

$25 Gift Certificate

---

$50 Gift Certificate

---

$75 Gift Certificate

---

$100 Gift Certificate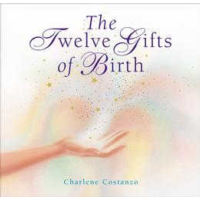 On Gifts:

Intention is most important when giving a gift.
It is the intention which the receiver will feel, not the physical gift.

A gift is only a gift if it is wanted by the recipient.