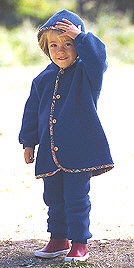 Homepage
Baby Food Progression Table
Natural Baby Formula Recipe
How to Make Your Own Baby Cereal
How to Make Your Own Organic Baby Food
Family Health Maintenance
Hygiene/Bath Essentials
Exciting Gift Ideas for Children
Fourteen Most Important Foods to Eat Organic
Dangers of Plastic Teethers, Bottles, Etc.
Natural Alternatives to Toxins
Non-Toxic Cleaning Products for Your Home
Recommended Reading
Charming Gift Ideas for Babies
Links We Love
Just For Mom--Mom's Corner
Words to Live By
Who We Are
How to Buy From Us
Organic Clothing Links

Patagonia
Patagonia has always been a leader,-- a leader in sportswear, an advocate for the environment, a top ten place to work for families. It is no wonder they have ventured into the organic clothing arena.



Abundant Earth.
These are nice and informed people. Please visit their website, for a pleasant and refreshing surprise.
www.abundantearth.com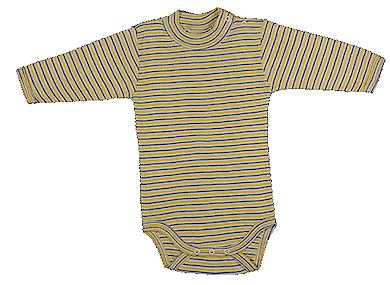 This little site has organic clothing, moccassins, danish wool baby blankets (which you can use as a really great diaper changing pad), baby slings, organic mattresses, and wooden toys.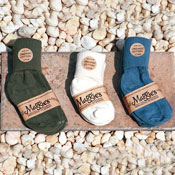 Maggie's Organics

Maggie's has high-quality organic clothing. Once you try organic cotton, you will salivate at the prospect of wearing it again. Visit her at Organic Clothes.Com.

Here are a few more organic clothing sites we may have mentioned earlier: EcoBaby.com, Garden Kids Clothing.com, Baby Mine Store and the favorite E-Bay--just search under "organic cotton".