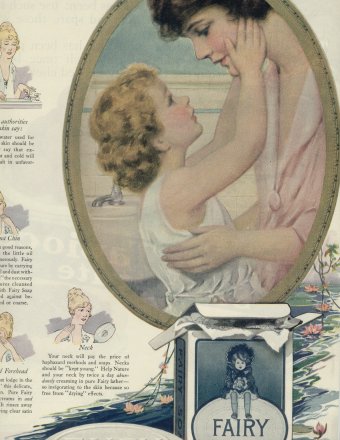 Homepage
Definitions
Baby Comforts
Breakfast for Champions
Lunch Box Ideas
Sit Down Meals
Sweet Treats
Family Health Maintenance
12 Guidelines to Optimum Health
Alternative Health Providers
Hygiene/Bath Essentials
Moms' Corner
The Treasure Trove
How to Buy from Us
Fourteen Most Important Foods to Eat Organic
Toxic Chemicals Lurking in Everyday Products
Dangers of Plastics
Under the Sink, Over the Bath, and In the Laundry--Alternatives to Toxic Products
Recommended Reading
Words to Live By
Who We Are
"When you get what you want
in your struggle for Self
and the world
makes you Queen for a Day,
just go to the mirror
and look at yourself,
and see what the girl
has to say.

For it isn't your mother,
your sister or brother,
whose judgment upon you must pass,
the person whose verdict
counts in your life,
is staring at you from the glass.

She's the person to please,
never mind all the rest
for she's with you clear
to the end,
and you've passed your most difficult
dangerous test
if the girl in the glass
is your friend.

You may fool the world down
the pathways of years,
and get pats on the back
as you pass,
But your only reward
will be headaches and tears
if you've cheated the girl
in the glass".

--Love, Mother




























































"Not all
who wander
are lost."
--Author Unknown
Mom's Corner
It's about time, Mama! Whether you are just starting out as a new mom, have children toddling down the hallway, or have children on their way to their own lives, it is time that you start looking out for yourself, too, and your health.

This little page is just for you. Here are some soul, sanity and body savers that we have found meet a great many of our needs to keep ourselves healthy and sane, while keeping up with our meteoric children.
---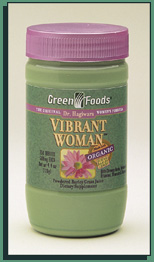 Vibrant Woman by Green Foods
All the products we have tried by Green Foods have been outstanding. Vibrant Woman, or any other natural high B-vitamin supplement, will replenish adrenals and cut a little of the exhaustion from the mega-stresses of our lives.

Ingredients: Organically grown barley grass juice, maltodextrin, Chinese Herbal Extracts of Dong Quai, Peony root, Atractylodes rhizome, Hoelen, Alisma rhizome, Cinidium rhizome.--(this combination of herbs has been widely used in Asia for its beneficial effects on female function), brown rice, B1 (thiamin), B2 (riboflavin), B6 (pyridoxine), B5 (pantothenic acid), B12 (cyanocobalamin), and folate, and Vitamins E and C.
Find Vibrant Woman at
The Vitamin Shoppe
.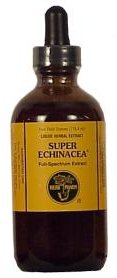 Super Echinacea by HerbPharm
Echinacea purpurea, the most potent echinacea available. This herb has been used over the centuries for battling viruses. Use drops in your water or juice.

Ingredients: 44-50% certified organic grain alcohol, distilled water, echinacea extractives.

Search
The Vitamin Shoppe
to order. Search by "HerbPharm".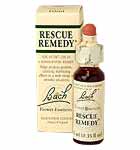 Rescue Remedy by Bach Flower Remedies.
Carry this flower essence in your purse wherever you go. It is great for calming down children in tantrums, anyone under stressful conditions by making them more focused, releasing fear and panic and centering on grounding and getting the body to heal itself. Look into flower essences by Bach, they work for us! Available in liquid, cream or handy spray form.
www.bachcenter.com

Ingredients: 5x solution of Cherry Plum, Clematis, Impatiens, Rock Rose, Star of Bethlehem flower essences in alcohol base.

To buy, search for "Bach" at The Vitamin Shoppe

Liquid Bioflavonoids and Rosehips by Nature's Answer.

Nostradamus, a physician and infamous foreteller of the future, used to successfully treat the Plague with rosehips, as rosehips have the highest concentration of Vitamin C.
Use Nature's Answer Bioflavonoids and Rose Hips to help kick out colds and get your zest back after an illness.

Ingredients: Each serving of 3 tsps. contains 15,000 mg Citrus bioflavonoids fluid extract and USP purified water, coconut glycerin, and 12-15% certified organic alcohol.

Search "Nature's Answer" at
The Vitamin Shoppe
for purchase information.
Disclaimer:
KidsOrganics.com information is provided as general information only, and should not be treated as a substitute for the medical advice of your own doctor or any other health care professional. Products and information presented herein are not intended to diagnose, treat, cure, or prevent disease. KidsOrganics.com is not responsible or liable for any diagnosis made by a user based on the content of the KidsOrganics.com website. KidsOrganics.com is not liable for the contents of any external internet sites listed. If you have any concerns about your own health or your baby's health, you should always consult with a physician or other healthcare professional.
You have two jobs.
The first is to discover and sing your own song.
The second is to spread love.
Both will entail dancing.

--from Living Big
by Pam Grout