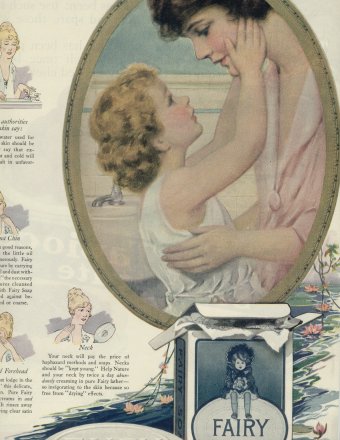 Homepage
Family Health Maintenance
Hygiene/Bath Essentials
The Treasure Trove
How to Buy from Us
Baby Comforts
Breakfast for Champions
Lunch Box Ideas
Sit Down Meals
Fourteen Most Important Foods to Eat Organic
Words to Live By
Toxic Chemicals Lurking in Everyday Products
Dangers of Plastics
Under the Sink, Over the Bath, and In the Laundry--Alternatives to Toxic Products
Who We Are
Links We Love
Definitions
Recommended Reading
"Few things are
as disagreeable to rabbits
as cold wet fur.
Nothing makes us
so cranky
as a day
that drizzles
without end.
And yet,
the feeling of being snug indoors
is not possible
without raw weather
outdoors.
It's the contrast
of warmth and chill,
of light and dark,
that makes rainy days extraordinary."

--from the book,
Tea with Victoria Rose
by Susan Wheeler

Herbal Magic by Home Health Products.

We searched high and low for a natural product to keep us fresh smelling and free of aluminum. We found it in Herbal Magic, Jasmine Scent.

Ingredients: Algae extract, aloe vera gel, deionized water, witchhazel, sodium bicarbonate (baking soda), herbal extracts of fennel, hops, chamomile, balm mint, misteltoe and yarrow, grapefruit seed extract, jasmine fragrance.
The Vitamin Shoppe
to order. Search "Home Health".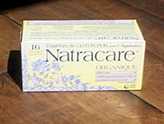 Natracare Sanitary Pads
Non-bleached, unscented pads made of organic cotton. Good for you, good for the environment.
Price: $5.49 for 14 press-on pads.


Ecco Bella Herbal Body Lotion in Vanilla
Oh, so lovely. This lotion is rich, moisturizing and has a heavenly, heavenly scent, lasting, yet not overpowering. Our children, actually anyone who smells it, say "Ahhhh" with a long sigh, as we pass. Just fabulous! So fabulous, we're including it here.

Ingredients:Organic safflower oil, sweet almond oil, sesame oil, organic aloe vera, cetyl alcohol (from coconut), glyceryl, monostearate (emulsifier), babassu oil, coconut oil, beeswax, organic flax oil, organic extracts of calendula, comfrey, chamomile, tocopherol (1700iu vitamin E), retinyl palmitate (450,000 iu vitamin A), vanilla fragrance, vanilla extract, grapefruit seed extract, propylparaben, methylparaben (traditional mild preservatives).
The Vitamin Shoppe
Seach under "Ecco Bella".

Lavender Water Mist by Home Health
This is a refreshing, natural fragrance, that makes you feel clean and fresh, not to mention smell wonderful. No alcohol, chemicals, or artificial fragrances. Just water and essential oil of lavender.

The Vitamin Shoppe
. Search "Home Health".

Natural soaps by Primrose Soaps
Here is a delightful garden of scents Primrose Soaps has made for all of us to enjoy--
Aloe and Lemongrass,
Avocado Swirl,
Berries Jubilie (Cranberry, Raspberry and Kiwi),
California Citrus (has carrot juice and 4 citrus),
Cinnamon and Oatmeal,
Goat Milk, Honey and Oatmeal,
Grapefruit and Cucumber Delight,
Herbal Bath Bar,
Lavender, Lilac, Patchouli and Silk,
Pines Park,
Plum Spice (a yummy favorite!),
Rose Geranium, Sandalwood and Patchouli,
and
Lemongrass and Palmarosa
So what are you waiting for?! It's time for a well-deserved bath!

Ingredients: Olive, palm and coconut oils, herbs and essentials oil fragrances.

Price: $3.75 per bar.

Smooth As Silk Conditioner by Giovanni.
Lovely, all natural conditioner--Just look at the ingredients!
Ingredients: Infusion of rosemary extract , nettles extract, thyme extract, birch leaf extract, chamomile extract, sage extract, St. John's Wort extract, coltsfoot extract, yarrow extract, mallow extract, horsetail extract, red clover extract, peppermint extract, spearmint extract, grapefruit seed extract, pro vitamin B1, safflower oil, olive oil, soy, mineral trace elements, DL panthenol, cinnamate.
Available in an 8.5 oz bottle.
To purchase, log onto Mountain Rose Herbs , enter the name "giovanni" in the "Search" box.

Burt's Bees Rosemary Mint Shampoo Bar
Lathers up nicely. Smells great. Nothing toxic in this shampoo bar.
For ingredients, click here. To order, please visit drugstore.com, inc.

Primrose Tangle-Go by Aubrey Organics
This is a natural, no chemical styling spray in a pump bottle. Also conditions and makes hair shine. Smells soothing and cool, as well. Nice.
Ingredients:Natural grain alcohol, deionized water, witch hazel, mucopolysaccharides, lavender oil, lanolin, aminobenzoic acid (PABA), vegetable glycerine, primrose oil, panthenol (vitamin B-5).

To order, go to Aubrey Organics.


Oil-Free Facial Moisturizer by Beauty Without Cruelty.

No animals used in the testing of this product. Natural, refreshing, moisturizing, this works extremely well. For combination or oily skin.

Ingredients: Botanical infusion of yarrow, lemon balm, lavender and witchhazel, vegetable glycerin, aloe vera gel, panthenol (pro-vitamin B5), vegetable stearic acid, vegetable stearyl alcohol, allantoin (from comfrey), aromatherapy essential oils of geranium, ylang ylang, lavender, palmarosa and rosewood, vitamins A, E and C, methyl/propylparaben.
Price: $16.15 for 2 oz jar.


All Day Facial Moisturizer by Beauty Without Cruelty.

No animals used in the testing of this product. Natural, refreshing, moisturizing. Your facial skin sighs after putting this on. For normal to dry skin.

Ingredients: Botanical Infusion of Chamomile, Calendula, Orange Blossom, Rose Bud and St. Johns Wort, Sweet Almond Oil, Shea Butter, Vegetable Glycerin, Glyceryl Stearate (vegetable), Stearyl Alcohol (vegetable), Macadamia Nut Oil, Locust Bean Gum, Lecithin Liposomes ( time-released moisturizers: panthenol, sodium pca, locust bean gum, sorbitol), Anti-Oxidant Complex: Vitamin E (tocopherol), Vitamin A (retinyl palmitate) and Vitamin C (ascorbic acid), Sea Minerals from Kelp and Algae Extract, Aloe Vera Gel, Soy Protein, Sodium Pca ( natural moisturizer), Panthenol (pro-vitamin B-5), Allantoin (from comfrey), Aromatherapy Essential Oils of Ylang Ylang, Geranium, Clary Sage and Rosewood, Green Tea Extract, Ginkgo Biloba Extract, Grape Seed Extract, Methyl/Propylparaben.
Price: $16.15 for 2 oz jar.
Beautiful Belly Balm by Wise Ways.

This is a lovely thick salve, which smells superb, and keeps that growing itching belly moisturized. A best friend gave us one jar. It lasted through the carrying of all of our children and was truly appreciated. Thank you, Lorraine! Now, we pass this joy to you.

Ingredients: Olive Oil extracts of Comfrey, Calendula & Sage, Sesame & Coconut Oils, Cocoa Butter, Beeswax, Carnation & Lavender Oils, Manzanita Flower Essence & Garnet Gem Essence.
To purchase, contact:
www.wiseways.com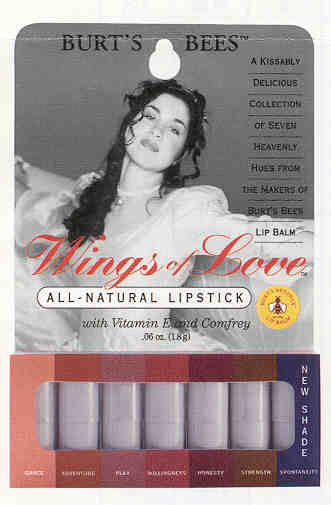 Burt's Bee's Lipsticks--made from the same incredible lip-healing ingredients as the lip balm. Colors are earthy with hints of pink, coral, clay and even wine. These are scrumptious and delightfully moisturizing. We recommend starting off with the Sampler Pack, which includes 7 little tubes of each color.
To order, the starter kit, or any of the full-size lipsticks, go to The Vitamin Shoppe
and search for Burt's Bees Wings of Love.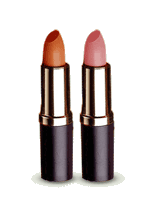 Lipsticks by Real Purity

We have not tried these, but the ingredients are pure and interesting. See for yourself . . .
Ingredients: Candellila wax, beeswax, aloe vera extract, sweet almond oil, iron oxides, titanium dioxide, kaolin, pycnogenol.

You can purchase these at Be Well Stay Well.Com. Let us know what you think of them.

Creme Blush by Burt's Bee's.

Finally, a blush that goes on smooth, is so very natural, and is by one of our favorite companies--Burt's Bee's. Try it in full size, or sampler size. You will love it. Search Burt's Bee's at The Vitamin Shoppe

Creamy Eyeshadow by Burt's Bee's.
Many natural colors, also by--Burt's Bee's.

Search Burt's Bee's at The Vitamin Shoppe

Silken Earth Make-up Kit
by Aubrey Organics.

Wonderful Aubrey Organics has recently debuted their own brush-on blush, floral water and lipcolor beauty kit. Optimal to have a choice. Thank you, Aubrey O.
Ingredients: Silken powder, cinnamon powder, aloe vera, allantoin (comfrey root extract), henna, hermatite, beet extract, carmine, natural flower oil.
To view, go to The Vitamin Shoppe
and Search under Aubrey Organics.

Pregnancy Herbal Tea by Traditional Medicinals.

Delicious tea comprised of herbs and flowers that are known to support the female body during times when it especially needs support, as when carrying new life. Safe and gentle.

Ingredients: Raspberry leaf, strawberry leaf, spearmint leaf, nettle leaf, organic rose hip, sweet fennel seed, organic alfalfa leaf, lemon verbena leaf.

Price: $4.95 for 16 herbal tea bags.

Mother's Milk Herbal Tea by Traditional Medicinals.

This tea has fenugreek in it, which has been known to help increase the amount of breast milk. It also has fennel and spearmint in it, which serve to help soothe a colicky baby, or for that matter, anyone who drinks it! Tasty tea for mommy.

Ingredients: Sweet fennel seed, anise seed, coriander seed, spearmint leaf, lemongrass leaf, lemon verbena leaf, althea root, blessed thistle herb, fenugreek seed.

Price: $4.95 for 16 herbal tea bags.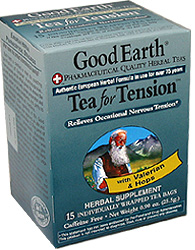 Tea for Tension by Good Earth Medicinals


Kids running and screaming?
-- Work got you stressed?
--The day just a bit rotten?

Try a little chamomile tea and take a walk down the street until you breathe easier and feel better. If this doesn't help, try this little tea from Good Earth Medicinals. It has valerian and hops in it, which will calm you right into a comfy state, perhaps even into a sweet dreaming sleep. Add honey for a lovely taste.

Do not take if pregnant, nursing, or with any other sedative substance. Do not take if you must drive.
Ingredients: Orange blossom, lemon balm herb, valerian root, hops flower, peppermint leaf.

Price: $4.95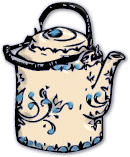 Blue Sky Organic Coffee by Panniken of La Jolla
Ah, what a fine taste this organic coffee has--smooth, rich, seductive, yes, seductive. It just purrs for a splash of half-n-half. Even non-coffee drinkers exhale dreamily and murmur "Yum" under their breaths.
Price: $14.75 for one pound, and $8.35 for a half pound.

Our Daily Red by Nevada County Wine Guild.

This is a lovely organic red wine. No sulfites, no pesticides. Smooth and robust. Pick up a bottle to share with the hubby or a very good friend. Stores well in the refrigerator after opening. To order, call the vineyard at

Nevada County Wine Guild
11372 Winter Moon Way
Plymouth, CA 95669
530-265-3662

Or, you can purchase online at organicwinepress.com.
Continue to Next Page,
Includes Dental Health and Tips to Stay Healthy
Disclaimer:
KidsOrganics.com information is provided as general information only, and should not be treated as a substitute for the medical advice of your own doctor or any other health care professional. Products and information presented herein are not intended to diagnose, treat, cure, or prevent disease. KidsOrganics.com is not responsible or liable for any diagnosis made by a user based on the content of the KidsOrganics.com website. KidsOrganics.com is not liable for the contents of any external internet sites listed. If you have any concerns about your own health or your baby's health, you should always consult with a physician or other healthcare professional.