Homepage

Fourteen Most Important Foods to Eat Organic

Family Health Maintenance

12 Guidelines to Optimum Health

Hygiene/Bath Essentials

Mom's Corner

Definitions

Breakfast for Champions

Lunch Box Ideas

Words to Live By

Recommended Reading

Assemblies and Public Speaking Engagements by KidsOrganics

Who We Are

Links We Love

Natural, Nontoxic Products for the Home

Keep our website online!
Please
donate $1
if you appreciate
our natural living advice.




Instructions for Life
1. Take into account that great love and great achievements involve great risk.

2. When you lose, don't lose the lesson.

3. Follow the three R's
--Respect for self,
--Respect for others
--Responsibility for all your actions.

4. Remember that not getting what you want is sometimes a wonderful stroke of luck.

5. Learn the rules so you know how to break them properly.

6. Don't let a little dispute injure a great friendship.

7. When you realize you have made a mistake, take immediate steps to correct.

8. Spend some time alone every day.

9. Open your arms to change, but do not let go of your values.

10. Remember that silence is sometimes the best answer.

11. Live a good, honorable life. Then when you get older and think back, you will be able to enjoy it a second time.

12. A loving atmosphere in your home is the foundation for your life.

13. In disagreements with loved ones, deal only with the current situation. Don't bring up the past.

14. Share your knowledge. It is a way to achieve immortality.

15. Be gentle with the earth.

16. Once a year, go someplace you have never been before.

17. Remember that the best relationship is one in which your love for each other exceeds your need for each other.

18. Judge your success by what you had to give up in order to get it.

19. Approach love and cooking with reckless abandon.

--Nepalese Good Luck Mantra
Natural Alternatives to Pesticides and Other Toxins
This is a work in progress.

Our goal is to supplant the toxic chemicals which are too abundant in our households and society, with natural, yet effective methods, which accomplish the same goal.
Problem
Natural Solution
Aerosols
Pump sprays. Pump sprays do not adversely affect the ozone as do aerosols.
Pump spray containers are recycleable.
Air Fresheners


Bowl of fresh lemons in kitchen.

Make your own potpourri by combining 1 whole lemon peel, 1 spring rosemary, 1 T. whole cloves, 1 T. cardamom pods. Cover tightly to store scent. When uncovered, stir contents to release scent.

Buy some organic essential oils in geranium, rose, peppermint,lemon--whatever your favorite scent may be. Place a drop on light bulb. Warmth from bulb releases scent. Or, scatter a few drops essential oil in vents, or humidifier to uplift a room during winter.

To absorb odors, put out a small saucer of vinegar or pure vanilla on a countertop or table.
Leave open a box of baking soda in refrigerator.
Diffuse essential oils of Young Living's "Purification" when cold season has visited the family, or spray "Abundance" or "Lemon" on freshly painted walls to help reduce paint fume smell.
If you are in smoke-filled surroundings, as with forest fires, use HEPA air filters, diffuse Purification, place screening filters in air/heating vents, use Lavender, Eucalyptus essential oils in diffusers or simmering pots.

One of our readers, Naimh, suggests filling a sachet bag with organic cotton balls and a few dabs of essential oils for a wonderful wafting scent throughout a room where you are having odor problems--(but first, find the cause of the odorous problem and eliminate it).
All-Purpose Cleaners
Replace standard "all-purpose" cleaners with a combination of baking soda and water.
Or, 1/2 c. vinegar, a few drops of orange essential oil for scent, 1 tsp. salt and 1 qt. water.
Or, purchase products recommended in Under the Sink.
Ammonia
1/2 c. borax, 2 teaspoons of TSP, 2 gallons of water.
Antibacterial Soaps



If you shop at a "regular" grocery store, your only options in the soap aisle are anti-bacterial. If you have not heard, overuse of anything antibacterial is NOT decreasing bacterium, but increasing their fortitude; creating "super bugs" that cannot be killed with normal antibiotics. Stop this madness! How? Reach for a bar of non-antibacterial soap, like homemade soaps, or, try some of our suggestions in Bath/Hygiene.

Try carrying some witch-hazel wipes/pads in your backpack, diaper bag, or glove compartment.
Wash especially well under the fingernails.
Automobiles
Automobiles create toxic emissions, and, when abandoned, create slowly disintegrating waste.
Solution?--Carpool.
Use smaller, more fuel-efficient cars with easy-to-work-on engines, so that instead of selling a car when parts start to break down, just replace the parts. Replacing parts is cheaper and less wasteful than buying a whole new car--Hey, or just buy a new electric car, like the Chevy Volt, the Testla EV, Nissan Leaf or the very cool Antro-Solo!.
Use public transportation.
Consider alternative-fuel vehicles that have replaceable parts.
Buy gasoline without MTBE.
Walk or Bike.
Bathroom Cleaners
Compare your favorite product's ingredients to those listed in Toxic Chemicals Lurking in Everyday Products. If ingredients are not listed, then your soon-to-be-ex-favorite company has something to hide.
Opt for products recommended in Under the Sink
and/or
use recipes listed under All-Purpose Cleaners above.
Batteries
Holy Lead Carriers! Regular batteries are leaching their lead into our drinking water supplies!
Use rechargeables instead, or better yet, boycott the short-sightedness of battery-makers by purchasing products that don't use batteries at all!
Examples: Solar-Powered Radio's and Hand-Crank Flashlights, and Educational Toys.
Bleach
Get rid of bleach with chlorine. Chlorine has been implicated in major destruction to the water we drink, and, when released to the air, in the form of dioxins and PCB's. Use hydrogen peroxide, borax, or perhaps, non-chlorine bleach from a reputable environmentally-conscious company, like Seventh Generation, or Earth Friendly.
Bedding
What, bedding!? That's right. Our beds are made of petroleum products whose gasses we absorb into our skin, lungs and blood as we snooze. Our permanent-press bed sheets are covered in formaldehyde, the non-organic cotton sheets are doused with DDT. What to do? Buy organic cotton sheets and products made from mama nature. See links to Abundant Earth and Lifekind for your bedding needs, and sleep without being gassed.
Bubble Bath's
Most bubble baths have sodium laurel sulfate, which is harmful to eyes. Use Dr. Bronner's soaps, Aubrey Organics, Burt's Bee's Buttermilk Bath, or lavender and bergamot essential oils along with celtic salt for relaxing, natural, sls-free baths.
See Hygiene section for links.

Canned Food
What is this world coming to, when you need to be wary of canned food? However, there is an increasing movement to line food cans with biphenol A, or BPA. You will know that a can has been lined with BPA if it has a white interior. Click here to read about how it is making our hormones go awry. Also, you may want to review the article on dioxins/PCB's.
Click onto news on how PVC products harm adults and children. PVC is in baby teethers, tub toys, juice carton liners, dental sealants, etc.
Both PVC and BPA leach, into our food, into our bodies. Definitely not a happy thought.
Buy fresh, frozen or dried organic foodstuffs. Two organic food manufacturers that do not use BPA in their canned goods are Amy's Organics and Walnut Acres.
Carpets
Most carpets are made of synthetic materials which include petrochemicals and formaldehyde and 120 different chemicals toxic to our system. Good enough reason to opt for organic cotton, wool, jute and sisal rugs.
Carpet Cleaners
For bath and floor mats, place in delicate wash cycle. Use non-toxic laundry soaps recommended in Under the Sink, or make your own.

For runner and area rugs, take outside and pound with broom. Sprinkle with tea leaves. Vacuum.

For carpets, sprinkle with tea leaves and vacuum. The tea leaves absorb odors and leave carpet smelling fresh without any chemicals.


Got Cellphone?

Of course you do, or a cordless phone. Who can be without one of these two? Concerned about how your head or ear feel after being on these phones? It is not an illusion. Listen to your body.
The Bio-Pro people have created a chip, that, when placed near the antenna of your phones, ameliorates the harmful effects of microwaving that is occurring to your head. Visit Bio-Pro.Com, to learn about, or obtain a chip, OR, go back to using the old Bell phones of long ago, along with their twisty cords.
Chemicals
Seek natural alternatives.
Look for ingredients on the label. If ingredients are listed, compare to Toxic Chemicals Lurking in Everyday Products list.
Aim for using products whose ingredients are found along a garden path. They are available. Keep looking.
Search the net for alternatives, or email us at kidsorganics.com, when an alternative is hard to find.
Chlorine
Pool--There are many alternatives to chlorine use in pools. Try hydrogen peroxide, aeration and filtration. Hydrogen peroxide is non-toxic, breaking down into hydrogen, oxygen and a few trace minerals. Or, try an ozone generator for your pool. For more on chlorine in pools, see The Green Guide.

In tap water--Chlorine is a biocide killing anything alive. It is very useful for keeping life-threatening bacteria out of public water supplies. However when taking a hot shower with unfiltered tap water, the heat renders the body more absorbable to chlorine. Chlorine assimilation has been implicated in respiratory illnesses such as asthma, and high blood pressure. Taking a hot shower is equivalent to drinking 8 glasses of chlorinated tap water. Taking a bath, which most of our children do, increases the assimilated quantity of chlorine absorbed.
Solution?-- Purchase yourself a whole house filtration system, or a shower filter which seizes chlorine before it seizes you. Abundant Earth has a number of choices for filtration--
Corn Syrup
Is the corn syrup in your favorite food genetically-modified? You've got over a 75% chance it is. Buy foods sweetened with organic apple or raisin juice, instead of corn syrup.
Cosmetics
Did you know that women eat 6 pounds of lipstick in their entire lifetime? Not a lot to some of us, too much for others. Realizing all that beauty is full of petroleum and artificial chemicals makes us want to color ourselves with less caustic stuff. Try Burt's Bee's Natural Cosmetics, Aubrey Organics Cosmetics, Hemp Organics, or Real Purity, they work great!
See Mom's Corner, for more recommendations.
Cleaners
See All-Purpose Cleaners, above.
Clothing
Wear natural unbleached, naturally -dyed fabrics, such as wool, linen, organic cotton and washable silk. And, make sure your cotton is organic.
Dishwashing Detergent
1 part borax to one part baking soda, or try some of the products from LifeTree, Ecover, or Seventh Generation.
Disinfectant
You need two spray bottles, one with apple cider vinegar or white vinegar, the other with hydrogen peroxide. Spray counter or sink with first one, then the other. Wipe down with water.
Try the disinfecting and aromatherapy properties of Thieves Household Cleaner
Drain Cleaners
Use metal snakes.
Use rubber plunger. Wait 15 minutes, then flush with boiling water.
Preventative measures: Use drain strainers and occasionally, pour 1/2 gallon of boiling water down drain.
EMF's
or,
Electro-Magnetic Frequencies
EMF's fill our air spaces, our homes, our cars via kitchens, offices, high-power wires, etc.
What to do?
Move to the Big Sky of Montana, the deep valleys within Tibet?
If you are in for a drastic move, go for it. If not, try to educate yourself on the magnitude of bombardment to your person.
Consider investing in an energetic medallion for yourself and your kids. These are designed to keep your own personal energy intact, whole and strong.
If you live under the high-tension wires and wish to remain healthy, move.
For further information, see:
Q-Link
Laura Lee.Com
Fabric Softeners
Use 1/4 cup of baking soda to final rinse cycle and a few drops of your favorite essential oil.
Fertilizers; Chemical


Includes chemical herbicides, insecticides, fungicides.
See Chemicals to Avoid and the US Geological's survey on Have Agricultural Chemicals Affected Water Quality?

Truly "fertilize" the land. Give the land that which enriches it, such as compost.

To view an assortment of natural alternatives to chemical agricultural products, view The Organic Trade Association's Farm Supplies pages.
Fleas
Repel fleas with one or two drops of essential oil of lavender, cloves, citrus or eucalyptus. Put on yourself, pet, furniture, or rugs either neat, diluted with a little jojoba or almond oil, or mixed in glass spray bottle with a little bit of distilled water. Home Health makes a refreshing "Lavender Water". Another trick which works,--ingesting garlic or brewer's yeast.
Floor Cleaners
Wood: Dampen mop with water. Mop.
Linoleum: Mix 1 cup white vinegar with 2 gallons water. Polish with club soda.
Furniture Polish
Oak: Boil 1 quart of beer, 1 tsp. of sugar, and 2 tsp. beeswax. Cool. Wipe onto furniture. Buff with chamois cloth when dry.
Mahogany: Mix equal parts white vinegar and warm water. Polish with chamois cloth.
Use olive oil, it leaves a lovely shine and also soaks up well into the wood.
Garden Pests
Slugs and Snails--Copper flashing around garden to keep the slugs at bay. Water in the morning instead of evening. Plant marigolds, mint, onions or garlic as barrier/border around favorite plants.

Aphids--Invite ladybugs and praying mantis's to your garden, or buy them in a nursery. Let them out on infected plants.

Use strong jets of water on plant stems and leaves infected with aphids, white flies, etc.
Plant the "guardian greens"--mint, onion, garlic, marigolds-- along walls of your home to keep out unwanted pests.

Erect houses for swallows, bats and marins in your garden.
Gasoline
Pedal power. Think about it, in China, 80 year olds are peddling bicycles around town.
Live close to your work to minimize the commute. Buy hybrid cars. Own cars that get high mpg and/or use diesel. If you own a diesel engine, please look into using vegetable oil as a fuel.
Use public transportation--it's cool to get to know your neighbors and fellow commuters.
If you own a lawnmower, push it. If you own a leaf blower, use a broom instead. It's all our air.
Genetically Modified/Engineered Foods, aka GMO's, aka Frankenfoods
What is a GMO/GE food/Frankenfood?--Answer.

What are the uncertainties of GMO's? Answer: Long-term health risks.
What is the certainty of GMO's? Answer: GE crops are quickly tainting and modifying our food supply without further human input.

What is the sensible and natural alternative to GMO's?--Buy certified organic foods. Buy certified organic cotton. Grow your own foods. Save your unmodified seeds. Invest in a greenhouse. Pray we can stop the synthetic alteration of our food supply before this trend is irreversible.
"May the farm be with you".
Glass Cleaners
1/4 cup of white vinegar and 1 quart warm water. Rub dry with newspaper.
Global Warming
Hmm. Let's see--

Drive less--(using less gas),
Don't buy exotic hardwoods.
Recycle/sell your furniture.
Buy only certified wood products.
Buy pencils that have refillable "lead".
Recycle paper.
Make your own paper
Make your own giftwrap out of paper bags, newspapers, hand-made paper, magazines, etc. Use the front of old greeting cards for decoration.
Buy shade-grown, fair exchange coffee.
Eat less beef and more locally-grown fruits and veggies.
Plant trees everywhere you go. Be Johnny or Janie Appleseed or maybe even a Wangari Maathai. :)
Save the Rainforests.

Hair Spray
Try Aubrey's Primrose Tangle-Go. It is a pump spray, not aerosol.
Hazardous Waste from the Home
Computers, Paint, Solvents, Oil, etc.
Here is a site that will tell you where to go to dispose of your household hazardous waste--Environmental Protection Agency--Waste Programs
Best thing to do, after you correctly dispose of your household toxins, is not buy them again. Please go to the following KidsOrganics pages for more information on natural cleaning products--Natural Products for Your Home and Why Organics?.
Insects

Moths--Crumbled bay leaves on pantry shelves or spray back of shelves with in water. Use glass spray bottles when utilizing essential oils. Use sachets of lavender or cedar chips in with your woolens, bookshelves, and pantry.
Ants--Follow ant trail. Discover spot where ants are coming into home. Dump ground cinnamon at spot where ants entering home. Ants HATE to get their feelers in cinnamon--they can't "breathe".
Red Ants--Pour Dr. Bonner's Peppermint Soap into ant hill. Follow with spray of water. Do this in morning or afternoon.
Flies--Use fly swatters and/or fly paper.
Roaches--Buy roach motels. Spray back of shelves with essential oils of thymol or lavender or sprinkle with boric acid and black pepper.
Spiders--Spiders eat other insects. If you must get rid of the spider in your home, have on-hand a bug catcher, sold in toy stores. It looks like plastic scissors with a cross-sectioned plastic globe on each tip. Or use the "Bug-Zapper", which suctions up the offensive insect without hurting it, then you can safely deposit it outside without getting too near it. If you have a spider problem outside of your home, especially if the problem involves black widows, take a long stick and destroy the web. A spider cannot live without food. No web, no food.
Mosquitos--Slather on citronella, eucalyptus or that effective Burt's Bee's Insect Repellent found at drugstore.com.
Insect Repellant
Rub self with citronella, try Burt's Bee's Farmer's Friend, or spray yourself with a mixture of Thymol and Lavender essential oils and water.
Eat garlic.
Jewelry Cleaners

Gold--Wash in lukewarm, soapy water. Dry and polish with a chamois cloth.

Silver--Make paste of baking soda and water. Rub onto silver. Rub shiny.

Laundry Soap
See recommendations in Under the Sink.
Make your own. Here is a decent recipe: 16 c. baking soda, 12 c. borax, 8 c. grated castile or glycerin soap flakes, 3 T. lavender, lemon or grapefruit essential oil. Mix. Use 1/8 c. powder per load. :)
Media;

Concentration of Media

i.e. Listening to One Perspective
Yes. Being force-fed or embracing a single perspective is a toxin. It taints our world, limiting creativity, flexibility, understanding and compassion.

Solution? Read books. Listen to programs in other languages and/or from other countries. Travel the world. Increase the scope and size of your cirle of aquaintences. Attend university lectures. Sit with and listen to your or someone's grandma or grandpa.
Metal Cleaners

Silver--Make paste of baking soda and water. Rub onto silver. Rub shiny.
Brass--Mix equal parts of salt and flour. Add a little vinegar. Rub.
Chrome--Polish with mixture of baby oil and apple cider vinegar. Let dry. Buff with chamois.

Mold and Mildew Cleaner
Mix borax and water. Scrub.
Planet Solutions works wonderfully to clear mold.
Moth Balls
Use cedar chips, peppercorns, dried lavender, crumbled bay leaves, or newspaper to repel moths. Place where you are finding moths.
One of our readers,Naimh, suggests filling a sachet bag with organic cotton balls and a few dabs of cinnamon essential oils to repel moths in clothing.
MTBE
We've all heard of it. It's in our groundwater, and now in Mom's breastmilk. Can we get rid of it? We don't know. Best thing to do is not buy gasoline with MTBE in it. Better yet, invest in a diesel engine and buy biodiesel or buy a dual-tank, heater, catalytic converter and use SVO (straight vegetable oil). Go forth and prosper.

Here is a site from a father whose little girl has leukemia from, he believes, MTBE in the water.--Alex's Place.
Nuclear Power
Sun. Sun power. Wind Power. Hydrogen Power?
If you can't create your own power, search for utility companies that offer you a safer alternative than nuclear.
Here is a site that may provide you with a clearer perspective of what is available to you--Renewable Fuel Providers.
And, if you choose to be your own energy provider, sashay through Free Energy News, Earth Toys, or the Alternative Energy Directory.
Oven Cleaners
Sprinkle water in oven. Follow with layers of baking soda. Rub gently with fine steel wool.

Personal Hygiene
Use deodorant instead of anti-perspirant.
Use unbleached products for the menses, or try Luna Pads.
Do not shave underarms, then apply any personal care product to the broken skin. Shave the night before, then apply a natural deodorant in the morning.
Use natural fragrances and cosmetics.
We have recommended safe products in Bath/Hygiene, in Baby Comforts, in Mom's Corner and in Natural Products. Avoid all bleached products, including tampons, coffee filters, paper towels, bleached white flour products, etc., as bleaching releases dioxins, which poison our bodies, as well as our world. Buy unbleached paper products.
Preservatives; Artificial
Use or buy products that utilize natural preservatives for non-refrigerated items. Some of these natural preservatives are Vitamin E, tocopherols (vit. E), vinegar, lemon, glycerine, organic grain alcohol, essential oils, agar, gelatin, sea salt, etc.


Pet Care

Fleas--See above under "fleas".
Do not spray your yard with pesticides or lawn chemicals.
Make your own pet food--meat, organic rice, organic veggies. Vary the menu. Do not give processed foods or sweets.
Get Dr. Pitcairn's "Complete Guide to Natural Health for Dogs and Cats". This book can be purchased through
Abebooks.

For natural pet care for other pets, please visit Shirley's Wellness Cafe and look for the link to natural pet care. Good luck!

Plastic

Plastic--One word--Petroleum. Plastic is made from petroleum. Baby Bottles. Sippy Cups. Kids Toys. Water Bottles. Plumbing materials. Grocery Bags. The stuff is everywhere! There is controversy over which plastic is better. Here is the honest truth--Be it #1 or #7, it is still a petroleum-based product. All plastic is hard to disintegrate, impossible to compost, sticks around forever even though it becomes brittle and breaks over time--it still does not decompose! Plastic is now found in the DNA of all living thing. Isn't that what we all wanted to be?
PVC-plumbing owners--look to re-do your plumbing in copper. Plastic bottler drinkers--look for glass bottles. Buy these and never again pick up anything in plastic. Bring your own reusable drink bottles made of glass or stainless steel. Canned goods consumers--demand BPA-free canning methods from your grocery store--The louder you are, the faster the grocery stores will respond! Water Bottle lovers--use stainless steel water bottles

Please also see links on Dangers of Plastics!
ScotchGuard
Don't pay the extra money for Scotchguard'ing your sofa. It's a chemical. Chemicals and people don't mix without the live one getting sick and dying after enough exposure. If you have an idea for a solution to keep your sofa stain-free, email us. Once you have a stain, however, see Spot and Stain Removers.
Shoe or Purse Polish
Put walnut, peanut or olive oil onto soft cloth. Polish. Buff shiny with chamois.
Spot Remover
Immediately saturate spot with water, club soda, lemon juice or salt. Use your own discretion with delicate fabrics.
Stain Remover
Get rid of bleach and non-biodegradable products. Use Orange Sol or Ecover Stain Remover, or, see above.
Teflon
Hm. Jury has come in on this one and seems to concur with everything father duPont himself has known--that Teflon/non-stick coating kills birds, when it is heated (when is Teflon NOT heated), has a reputation for deforming babies (percentages are still being debated at to what percent), though it is still called a "suspected carcinogen".
So what is the solution, besides allowing the canary to continue to sing? Buy stainless steel pans. Old-fashioned enamel pans like grandma used to have and iron pans. Happy cooking!
Chemical Industry Archives
Children's Health Environment Coalition


Invaluable information can be gleaned from five hard-working sites which strive to keep our living bodies clean,
and our earth green.
A multitude of kudos to GreenPeace,
Healthy-Communications.com ,
Seventh Generation,
Mothers and Others
and finally, to Rachel's Environment and Health Weekly newsletter.
Try reading about 80 unsafe chemicals present in many of our everyday over-the-counter vitamins, processed foods, personal care products and home products.



Become informed.
Read the labels on anything you buy. If the label lists no ingredients, it may be because the maker would rather you not know what it is truly hiding.
Opt for organic and natural
instead of synthetic or fabricated.
If you can, opt for real,
always opt for real.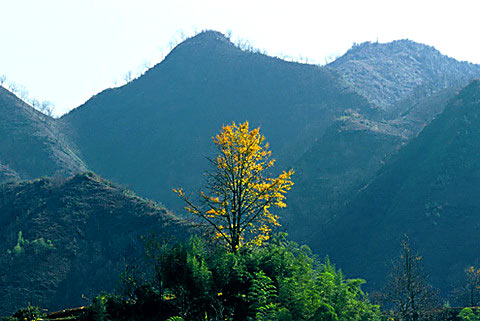 Change your thoughts
and you change your world.

--Norman Vincent Peale














If you educate a man, you educate an individual.
If you educate a woman,
you educate a nation.

--African Proverb













Every cell
in your body radiates love.
Your smile can brighten a room.
Your words can inspire someone to forgive
instead of kill.
You have the ability
to turn fear into hope,
horror into peace.
You can uplift the despondent,
cheer the unhappy,
warm the lonely,
and encourage the defeated.
This
is your responsibility
as a human being
on this planet.

--Pam Grout